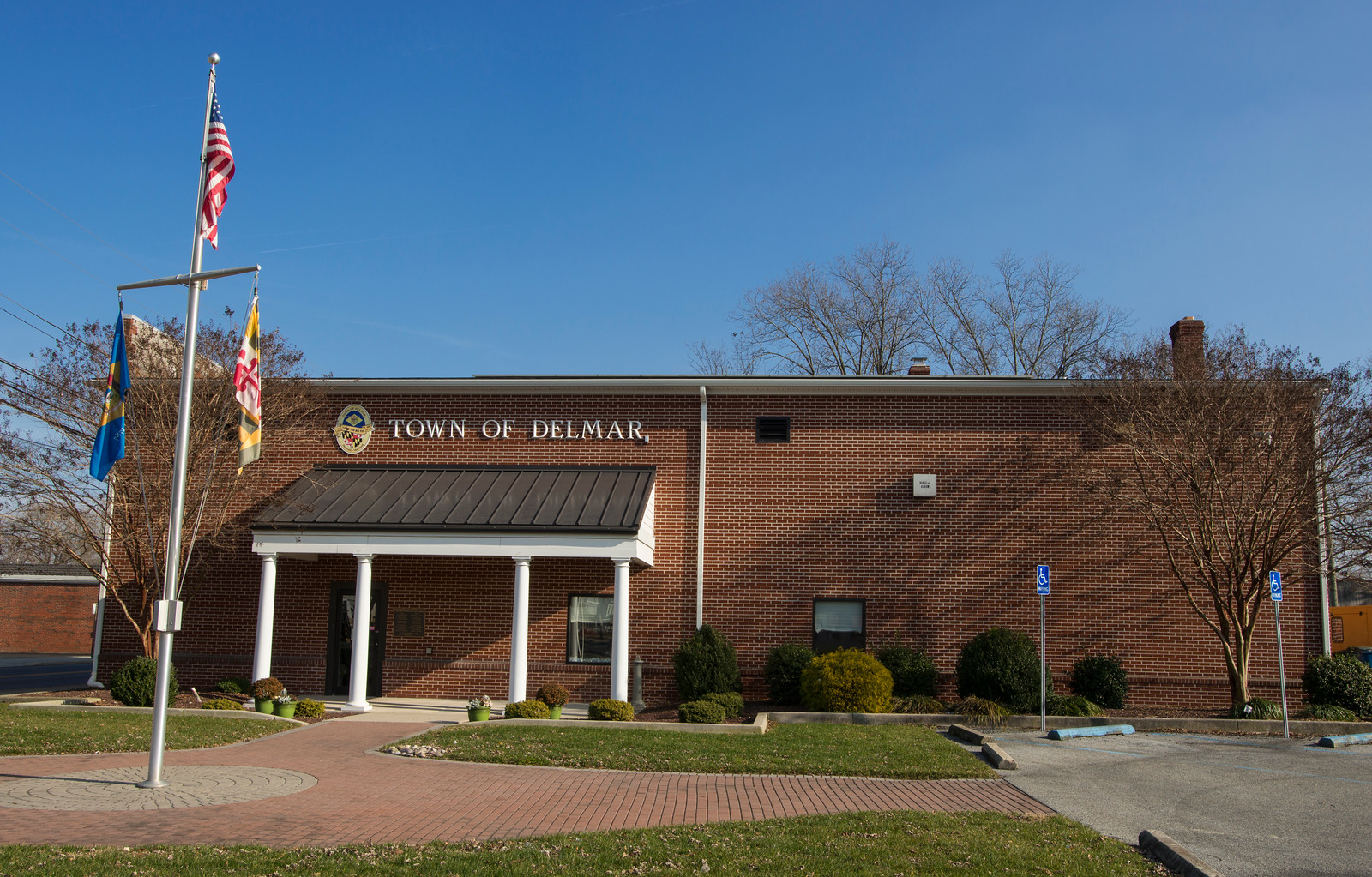 A Brief History of the Town of Delmar
Delmar's history begins in 1859, when the Delaware Railroad was extended to the southern boundary of Delaware. Elijah Freeney and Winder Hastings, large estate owners, granted right-of-way to the railroad and donated land for a terminal. Mr. Freeney laid out the small town and built the first house and the first store. The Town grew and the rail line continued south. Many railroad employees settled here on both sides of the state line. In the late 1880's, many homes and businesses were established, thus leading to Delmar, Maryland becoming incorporated in 1888.
A fire in the Town in 1892, and again in 1901, devastated the area. Following the second fire, many buildings were rebuilt of brick and plans were begun for a water distribution system.
The Town has continued to jointly provide services to citizens and to work to overcome the effects of the line that divides them. A Centennial celebration was held in 1959, honoring the railroad heritage and the citizens who helped the community to prosper. As the railroad became less influential, the Town felt a period of limited growth and it became primarily a residential community. In recent years, public facility and infrastructure improvements have been undertaken to assist with the progressive foresight that officials and townspeople share.
The educational and extracurricular programs and sense of community pride are outstanding in Delmar. Students from both sides of the state line attend the Delmar, Maryland Elementary School under the jurisdiction of the Wicomico County Board of Education. Through the combined efforts of many organizations and individuals, the dream of a new, much needed Junior-Senior High School (grades 7-12) became reality in the summer of 2000.